Event report
The Companies Act 6 years on and understanding the new Business Law (Amendment) Act 2021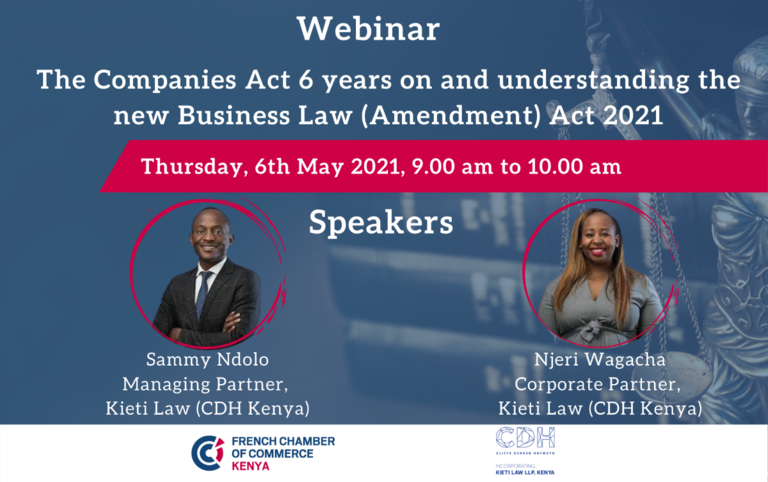 The Companies Act was signed into law in 2015 with the intention of streamlining business in Kenya. 6 years later, in March 2021, the Business Laws (Amendment) Act, 2021 was officially signed into law. The aim of the amendment: to further facilitate the ease of doing business in Kenya.

During the webinar; Sammy Ndolo, Managing Partner at Kieti Law (CDH Kenya) and Njeri Wagacha, Corporate Partner at CDH Kenya discussed the Companies Act, 6 years later. They also helped us understand what the new Amendment Act means for your business.

CDH Kenya is a leading Kenyan law firm that provides personalised legal services of the highest quality in key specialist areas of practice. CDH Kenya run a monthly Q&A and discussion podcast @Njeritalkslaw, hosted by Njeri Wagacha, which disseminates topical legal issues in an informal setting.
Access the presentation (only for members)
Access the video recording (only for members)