What we do
Our mission
Bridging opportunities, Cultivating success, Nurturing meaningful connections.
"The French Chamber of Commerce in Kenya is dedicated to helping French companies and entrepreneurs set up in Kenya in their development project and to promoting exchanges related to business opportunities between France and Kenya."

- Executive Director, Laure Paugam.
History of FSK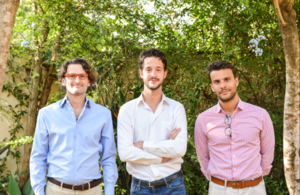 In January 2015, the French Chamber Of Commerce started as Greg Schwebig's initiative; a French businessman who had already set up his company in Kenya and desired to bring the French community in Kenya together.
In December 2015, Augustin Bonniol and Julien Banasuk joined the initiative. The French Embassy also supported the initiative by organising networking cocktails.
After forming an agreement with all local French-based institutions, the Business Club decided to get its registration in October 2016 as French Society in Kenya. Later on, in December 2016, the Executive Director joined the French Chamber of Commerce.
In april 2017, accreditation was given by CCI-FI France International, the network of worldwide French Chambers, to become a French Chamber.
We became: French Chamber of Commerce Kenya.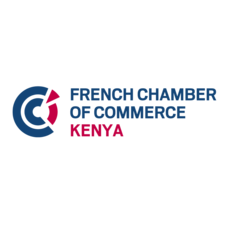 Our goals
Building a Thriving Business Community
We bring together French and Kenyan businesses to create a vibrant and collaborative community, fostering growth and innovation.
Empowering Business Growth in Kenya
We provide French companies in Kenya with valuable resources, market insights, and new opportunities for expansion, helping them thrive in the local market.
Connecting and Expanding Networks
Our networking platform enables members to connect, broaden their horizons, and unlock new business relationships, opening doors to endless possibilities.
Global Visibility and Network
Leveraging our extensive global network, we boost visibility for businesses in East Africa and France, facilitating international partnerships and growth opportunities.