Event report
The Changing Landscape of Transfer Pricing & International Tax in Kenya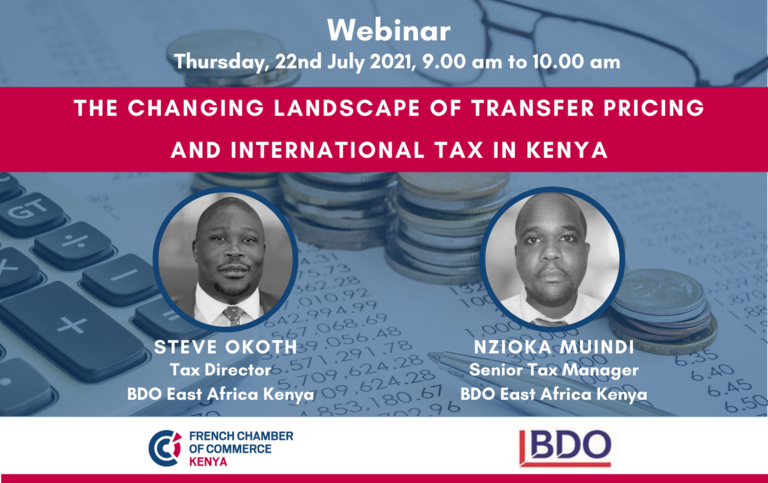 During the webinar; Steve Okoth, Tax Director and Nzioka Muindi, Senior Tax Manager at BDO East Africa Kenya gave a comprehensive overview of Transfer Pricing in Kenya and the recent developments that have taken place. Some of the developments that were highlighted include: Introduction of filing of Transfer Pricing Return, Impact of redefining Control & Permanent Establishments on Multinational Enterprises, Common Reporting Standards (CRS) and International Agreements.
ABOUT BDO EAST AFRICA KENYA:
With experience spanning over 20 years in the Kenyan market, BDO East Africa Kenya offers tax solutions, audit & assurance services, as well as advisory & integrated client services.

Access the Video Recording (only for members)
Access the presentation (only for members)