Events
Our Workshop Series on Employment and Data Protection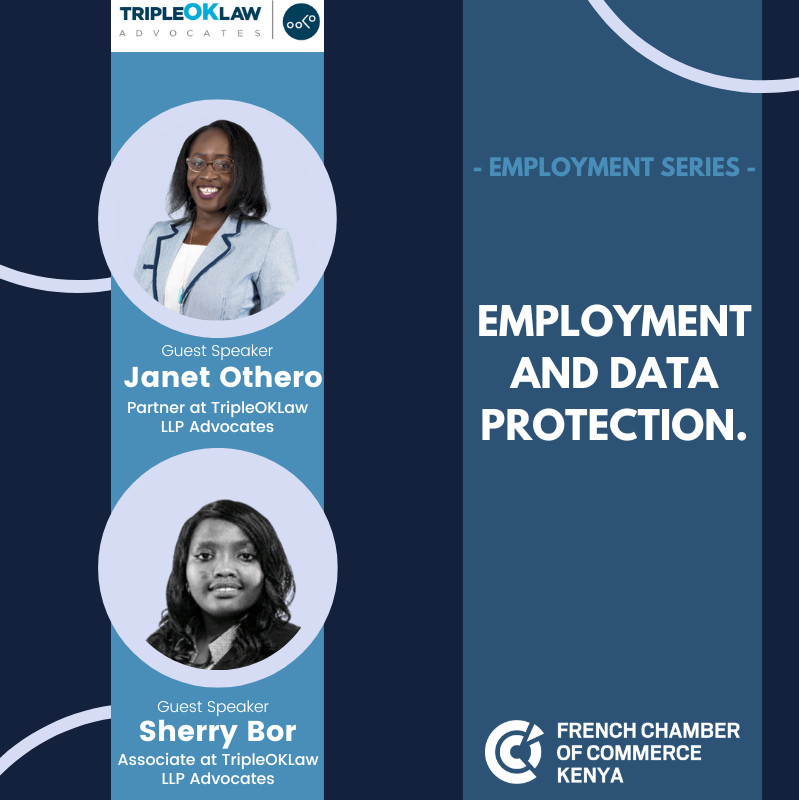 Our Exclusive Workshop Series on Employment and Data Protection in Partnership with TripleOKLaw
Past Event.
The French Chamber of Commerce is delighted to share the success of its recent workshop series, held in collaboration with esteemed member TripleOKLaw LLP. The workshop on "Employment and Data Protection", took place on Tuesday, 4th of April, at the Golden Tulip, aiming at attracting an engaged audience of human resource practitioners and industry professionals.
The event was led by Janet Othero, Partner, and Sherry Bor, Associate at TripleOKLaw LLP, who brought their expertise and shed light on the importance of enshrining data privacy practices in daily HR operations and protecting personal data in the workplace.
During the workshop, our expert speakers provided valuable insights into the intricacies of employment and data protection. They highlighted the significance of incorporating data privacy practices into the daily operations of human resource departments. With the increasing reliance on technology and the digitalisation of workplaces, ensuring the protection of personal data has become a paramount concern for organisations.
The workshop addressed key topics such as:
Legal Framework, Employee Consent and Rights, Data Privacy Policies, Data Breach Management and International Data Transfers.
We extend our sincere gratitude to Janet Othero and Sherry Bor for their insightful presentations and expertise in navigating the intersection of employment and data protection.
By equipping HR practitioners with the necessary information and tools, we aim to empower organisations to safeguard personal data.
We would like to extend our thanks to our Selective Provider, Triple Ok Law and to our sensational speakers, Janet Othero, Partner, and Sherry Bor, Associate at TripleOKLaw LLP.
---
About TripleOkLaw LLP:

TripleOKLaw LLP, a leading law firm in Kenya, has been serving clients for over 18 years with a reputation for excellence in legal services. The firm is known for its meticulous approach, strong work ethic, ethical practices, and professionalism. TripleOKLaw LLP not only provides the expected legal services but also goes beyond by offering specialist independent advisory and advocacy referral services. Their commitment to innovation makes business easier and more efficient for their clients. The firm's dedication to achieving the best possible outcomes and going above and beyond is commendable.