Event report • Webinar Supply chain
Food Security: Russo-Ukrainian War and Its Impact on Global Chain Disruption in Africa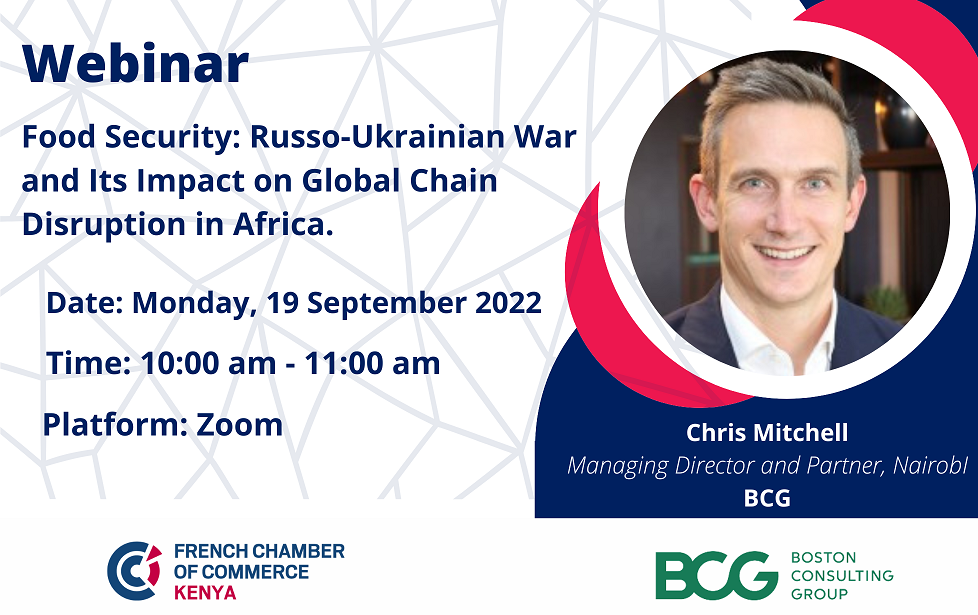 On Monday 19th we hosted a webinar on food security led by Chris Mitchell, Managing Director & Partner and Akshay Pant, Project leader at Boston Consulting Group (BCG).
The webinar explored the Russo-Ukrainian War and its Impact on global chain disruption in Africa. It also covered the current food crisis in Sub-Saharan Africa, factors that contribute to the food crisis, and potential coordinated action that could and should be taken by the public, private and social government to address the major needs of those affected by the food crisis in Africa. As a vital factor in the food crisis in Kenya, Chris also commented on the prices of fertilizers and its impacts in Kenyan maize production.
Thank you to all our members who were in attendance and the Boston Consulting Group.
Access the presentation (only for members)
Access the video recording (only for members)