Event report
Exploring Purposeful Leadership & ESG: Leadership Talks #2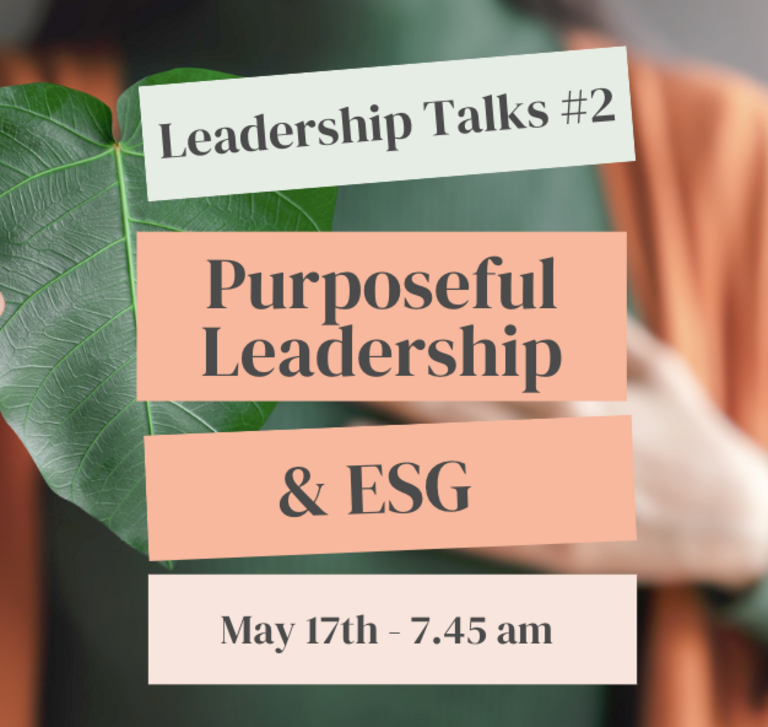 Past event⎢In partnership with Empactive Solutions
17th May 2023 - The French Chamber of Commerce hosted the second session of their Leadership Talks in partnership with Caroline Englund, Managing Director at Empactive Solutions. This engaging event focused on the integration of purposeful leadership and ESG strategies, sparking insightful discussions among attendees.
On Wednesday, May 17th, participants had the privilege of gaining key insights from Caroline Englund's expertise. The session addressed crucial questions, such as the definition of ESG (Environmental, Social, and Governance), its potential integration with company purpose, the impact leaders can make, and practical steps to initiate the process.
The event kicked off with a vibrant networking session, providing attendees with an opportunity to connect and exchange ideas. Following the networking session, Caroline Englund conducted a dynamic workshop, leaving participants inspired and motivated to drive positive change within their organisations.
Key Highlights about this #2 session:
The event emphasised the significance of purposeful leadership and its impact on both people and the planet. Purpose-driven leaders, who prioritise positive impact alongside profit-making, have the potential to inspire and motivate employees, leading to higher productivity and overall organisational success. Moreover, integrating ESG considerations in business practices enables long-term value creation.
ESG, which stands for Environmental, Social, and Governance, signifies an organisation's impact on adopting sustainable practices, fostering purposeful and effective leadership, and cultivating a positive workplace culture. Interestingly, a survey revealed that 84% of employees consider it important to work for an organisation that positively impacts society.
To initiate the integration of purposeful leadership and ESG, several actionable steps were suggested. These include conducting a materiality assessment to identify key areas of focus, setting targets and measuring progress, and seeking professional assistance if needed.
This event is aimed at top managers and business leaders so stay tuned for the upcoming sessions of the Leadership Talks, tailored to provide interactive and insightful discussions! Don't miss the opportunity to enhance your leadership skills and drive positive change within your organisation.
Thank you to all in attendance!
---
🔹 About Empactive Solutions:
Empactive Solutions helps businesses to implement sustainable practices by creating a people-centric environment. They strive to make work better for all by helping businesses and their stakeholders unleash their full potential, with the goal of ensuring financial prosperity by putting people first.