Event report
East Africa & The Horn of Africa Business Forum Country Focus: Doing business in Kenya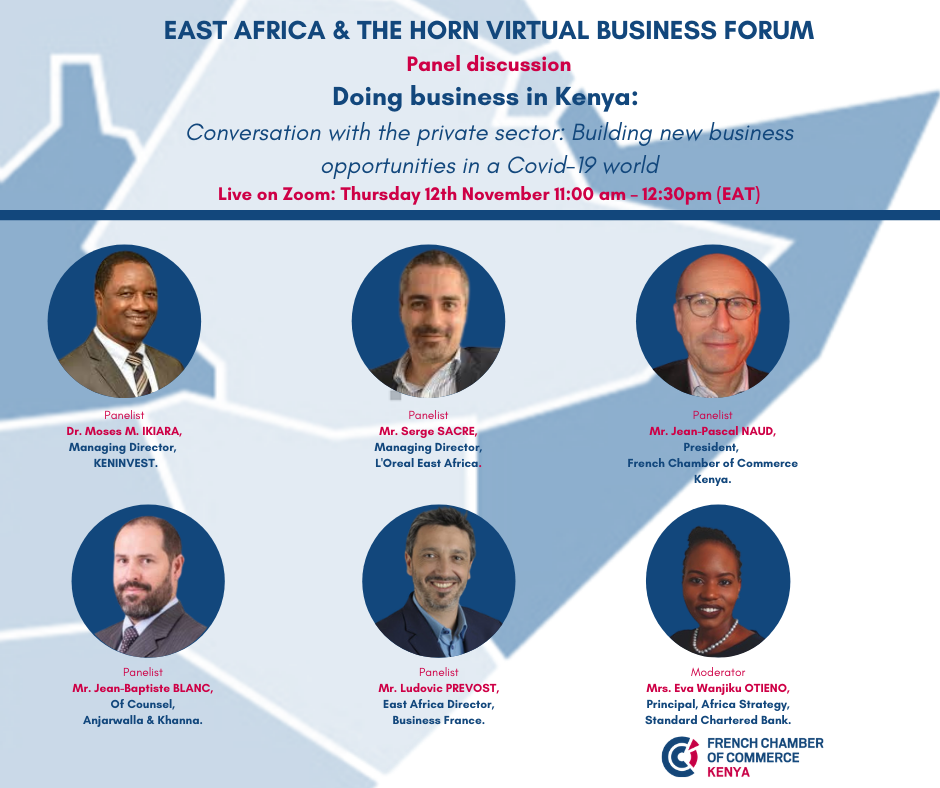 In the context of the East Africa & The Horn of Africa Business Forum, the French Chamber Kenya had a panel discussion on 'Doing Business in Kenya.'
During the event, an in-depth discussion took place on building new business opportunities in a Covid-19 world with our panelists who consisted of key experts and players in the private sector.
Panelists
Dr. Moses M. IKIARA, Managing Director, KENINVEST.
Mr. Serge SACRE, Managing Director, L'Oreal East Africa.
Mr. Jean-Pascal NAUD, President, French Chamber of Commerce Kenya.
Mr. Jean-Baptiste BLANC, Of Counsel, Anjarwalla & Khanna.
Mr. Ludovic PREVOST, East Africa Director, Business France.
Moderator
Mrs. Eva Wanjiku OTIENO, Principal, Africa Strategy, Standard Chartered Bank.
Access the video recording (only for members)