Webinar • Events
East Africa & The Horn of Africa Business Forum - 10th to 12th November 2020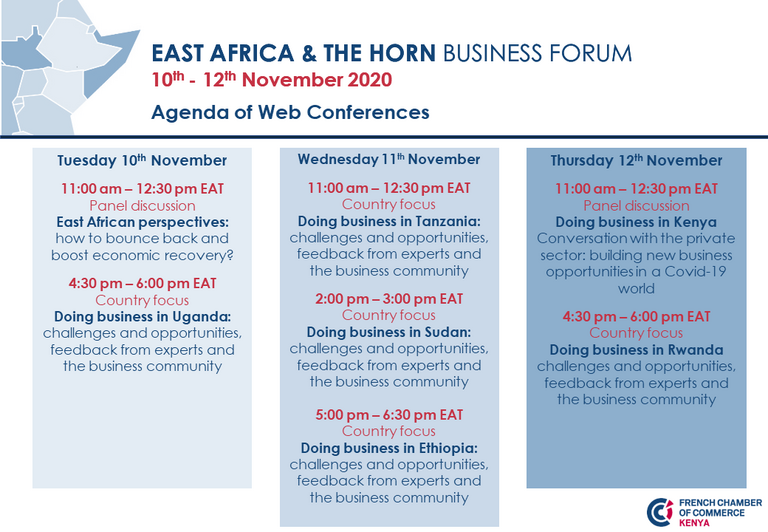 The French Chamber is pleased to invite you to:

East Africa & The Horn of Africa Business Forum
10th to 12th November 2020

What are the current regional economic perspectives and business challenges considering the Covid19 crisis?

What are the opportunities and potentials that can be foreseen in the coming months?

How can economic recovery be boosted and what sectors
are more likely to bounce back in the coming months?

This three-day virtual business forum featuring 2 panel discussions and 5 country focus webinars will bring together 27 speakers comprising of regional & local experts, as well as business stakeholders who will offer a comprehensive overview of the regions' economic perspectives.

Are you planning to set up or develop your business in the region? This event is a great opportunity to access insightful information and get a chance to connect with key local stakeholders as well as potential business partners.

The countries to be covered
East Africa: Kenya, Rwanda, Tanzania, Uganda
The Horn of Africa: Ethiopia, Sudan

Price: Free

Click on the button below to register.