Event report
E-commerce in Kenya & the positive impact of covid19.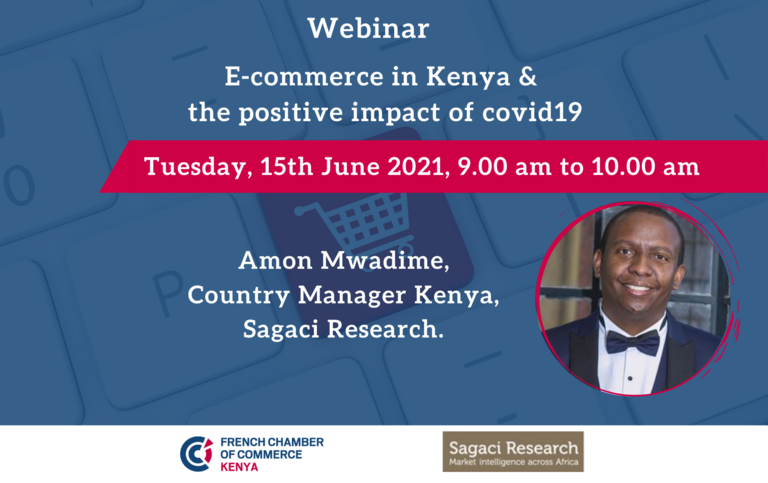 During the event we learned more about the E-commerce sector in Kenya, the positive impact of covid that accelerated the growth of e-commerce, the brands that well leveraged on the opportunity and the challenges faced by brands in terms of trust. The webinar was led by Amon Mwadime, Country Manager Kenya, Sagaci Research.

Sagaci Research is the leading provider of African market data and analysis with offices in15 African countries and field operations in a further 11.
Access the presentation (only for members)
Access the video recording (only for members)