Event report
Digital Marketing at the age of Data with Access Leo Burnett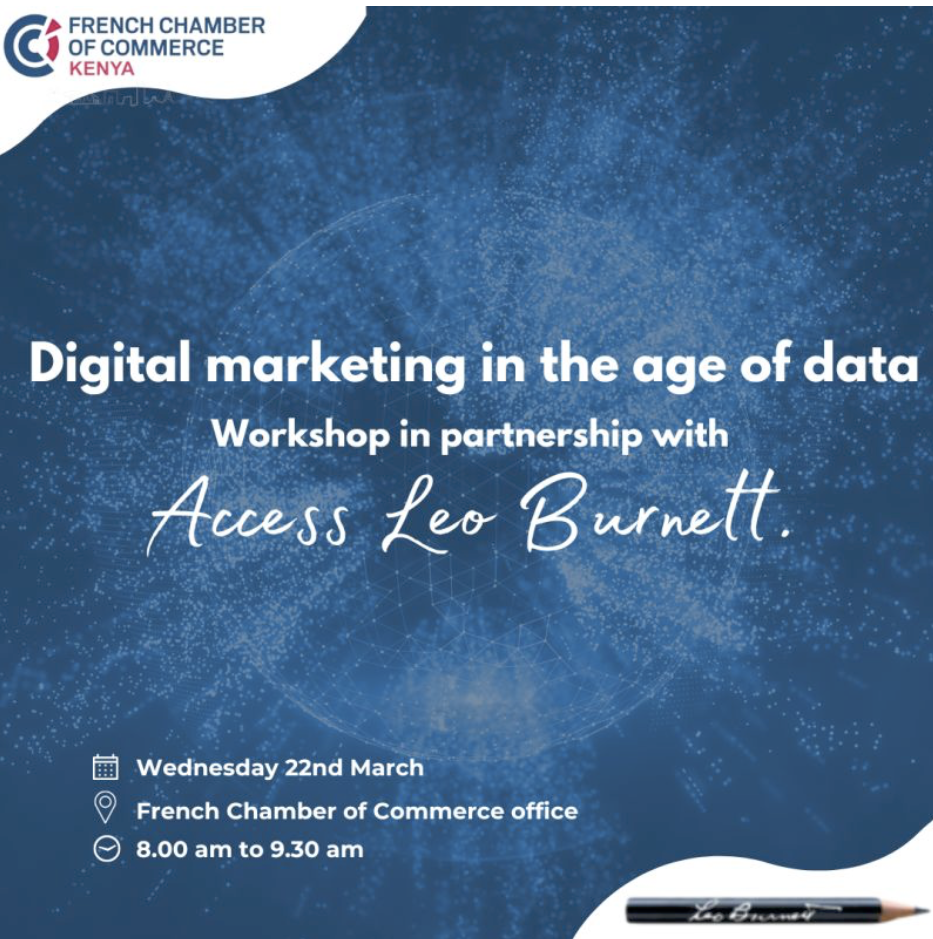 With Access Leo Burnett.
Last week we hosted our first Digital Workshop in partnership with Access Leo Burnett on "Digital Marketing at the age of Data" This event was open to members only and ended with a dynamic Q&A session.

At the era where digital meets profit, and is an undeniable key to business development: Big Data is vital to a successful marketing strategy. What is Data? What is the role of data in marketing? How do we benefit from it?
This was the perfect opportunity for our members to get insights on this up to-date topic.
Speaker Mark Ngoloma, Head of Strategy at Access Leo Burnett.
According to Mark Ngoloma, here are three marking facts you should keep in mind:
Big Data allows segmenting customers more accurately than ever before.
A marketing strategy can be effective only if data is involved.
Instead of standardizing your content, modernize and adapt it to your brand culture.
We thank Access Leo Burnett and Mark Ngoloma, Head of Strategy for this insightful presentation and to all participants who attended the workshop.
---
Access Leo Burnett, is part of the world's most valuable agency group, Publicis.
"With over 330 ofices across 220 countries, we have built a world of talent across disciplines that we tap into, in order to give you best-in-class solutions for your business. We are able to benchmark with what is happening across the world to deliver work that resonates with the Target Group, is relevant and works!"