Event report
Breakfast Meeting - Climate Change in East Africa: Overview, Perspectives and Business Opportunities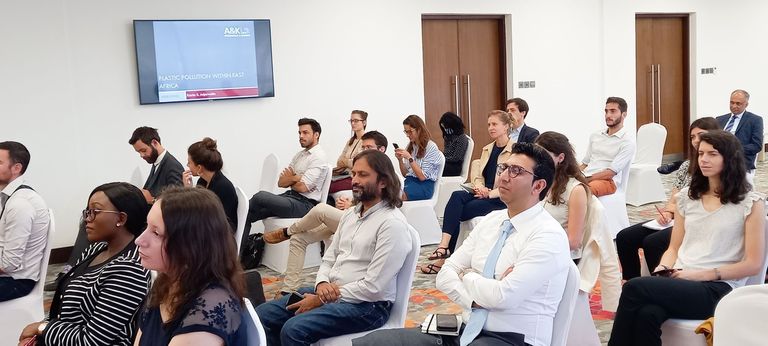 On Thursday 10 March, the French Chamber animated a breakfast meeting on Climate Change in East Africa: Overview, Perspectives and Business Opportunities at the ALN House, attended by members and other players in the Energy business. The meeting consisted of presentations from Mathieu Ecoiffier and Julie Trognon of the French Treasury, Peter Odhengo of the National Treasury, Karim Anjarwalla of Anjarwalla and Khanna and Betty Eteve of Creocean.

The French Treasury took the participants through case studies of East African countries, respective policies put in place to favour climate action and business opportunities for companies in light of these policies and actions. The National Treasury presented on the policies and projects spearheaded by the government and Greening Kenya Initiative Trust and the funding mechanisms for these policies.

Creocean shared their core business and the measures the company takes to protect marine environment by helping their clients integrate positive environmental requirements and understand the vulnerability of climate change. Karim Anjarwalla took the participants through the Plastic pollution situation in East Africa, individual county context and the Single Use Plastic legislation within the East African Community.

On the back of the climate change conversation, Anjarwalla & Khanna shared the Flipflopi report on Single-Use Plastic in the East African Community and the Draft Single Use Plastic Bill 2022. You can access the report here and the bill here.

We would like to thank all the participants who turned up for the breakfast meeting, and a special thank you to Anjarwalla and Khanna for hosting us.
Access the presentation (only for members)