The Chamber
CCI FI CONNECT: The French Chamber app.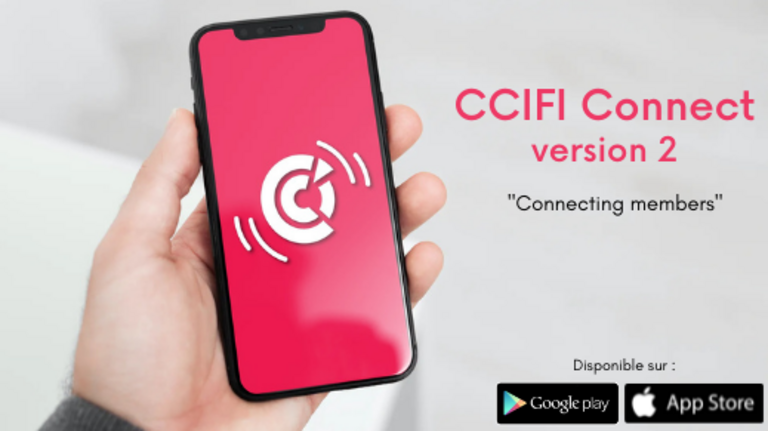 Connect & interact!
Introducing CCIFI Connect: Elevate Your Business and Join the International CCI Community
We are excited to announce the launch of CCIFI Connect, the exclusive mobile application designed for members of the French Chambers of Commerce and Industry (CCIs) abroad. CCIFI Connect provides an exceptional platform for connecting, collaborating, and expanding your global network with fellow members from around the world.
Accelerate your business with the 1st private network of French Chambers in 94 countries: 119 Chambers | 33,000 companies | 4,000 events | 300 committees | 1,200 exclusive privileges!

Unlock a World of Opportunities
With CCIFI Connect, you can:
Access a vibrant community of professionals from the international CCI network.
Connect with like-minded individuals and businesses for potential collaborations.
Expand your network and explore new opportunities for growth and success.
Enhance Your Connectivity
CCIFI Connect empowers you to showcase your professional identity and expertise:
Update your profile with essential information such as your name, photo, company, job title, phone number, spoken languages, and sector(s) of activity.
Use new fields for a captivating biography, offers, and skills to highlight your unique strengths.
Increase your visibility in the global member directory and attract relevant connections based on specific needs.
Join CCIFI Connect Today!
Experience the power of CCIFI Connect by downloading the app now!
For more information visit the CCIFI Connect website here.