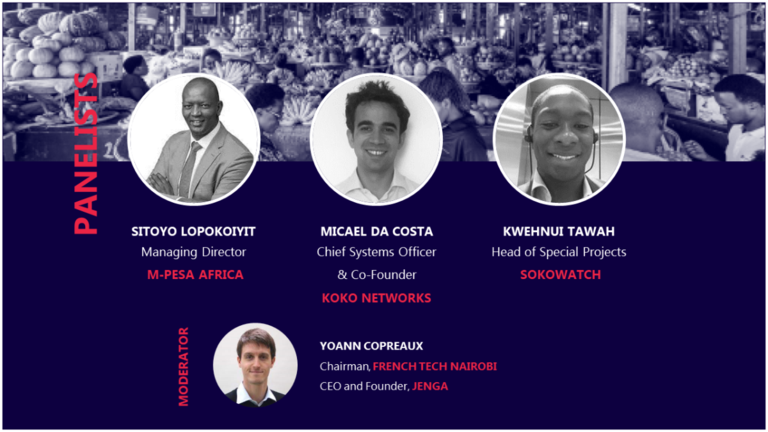 La French Tech Nairobi is back!

We are happy to invite you to our upcoming virtual panel discussion:

From technology to reality, adapting tech to the base of the pyramid
Tuesday, 4th May, 2021.
6.00 p.m. to 7.00 p.m. EAT

The panel will include:
Sitoyo Lopokoiyit, Managing Director at M-PESA Africa
Micael da Costa, Chief Systems Officer & Co-Founder at KOKO Networks
Kwehnui Tawah, Head of Special Projects at Sokowatch

Moderator: Yoann Copreaux, Chairman of French Tech Nairobi, CEO & Founder at Jenga
This event is free of charge.