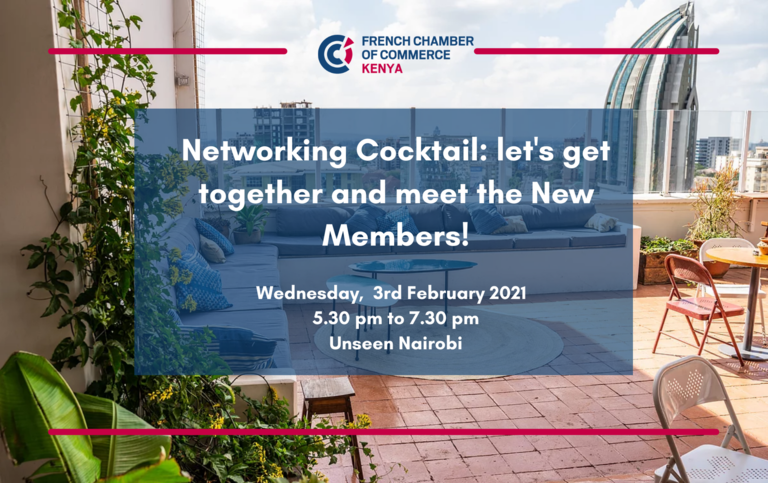 Take a break after work to network and unwind with us over a drink enjoying Nairobi's beautiful skyline. This will be a perfect opportunity to meet the New Members and network with other members as well as hear more on what the chamber has in store for you in the coming weeks.

Networking Cocktail: let's get together and meet the New Members!
Wednesday, 3rd February 2021
5.30 pm to 7.30 pm
Unseen Nairobi.

Kindly note that in respect to measures against the spread of COVID-19, the maximum number of participants will be limited to 40 (priority given to members).

Member Price: Free // Non Member Price: Kshs 2,000
Event Location