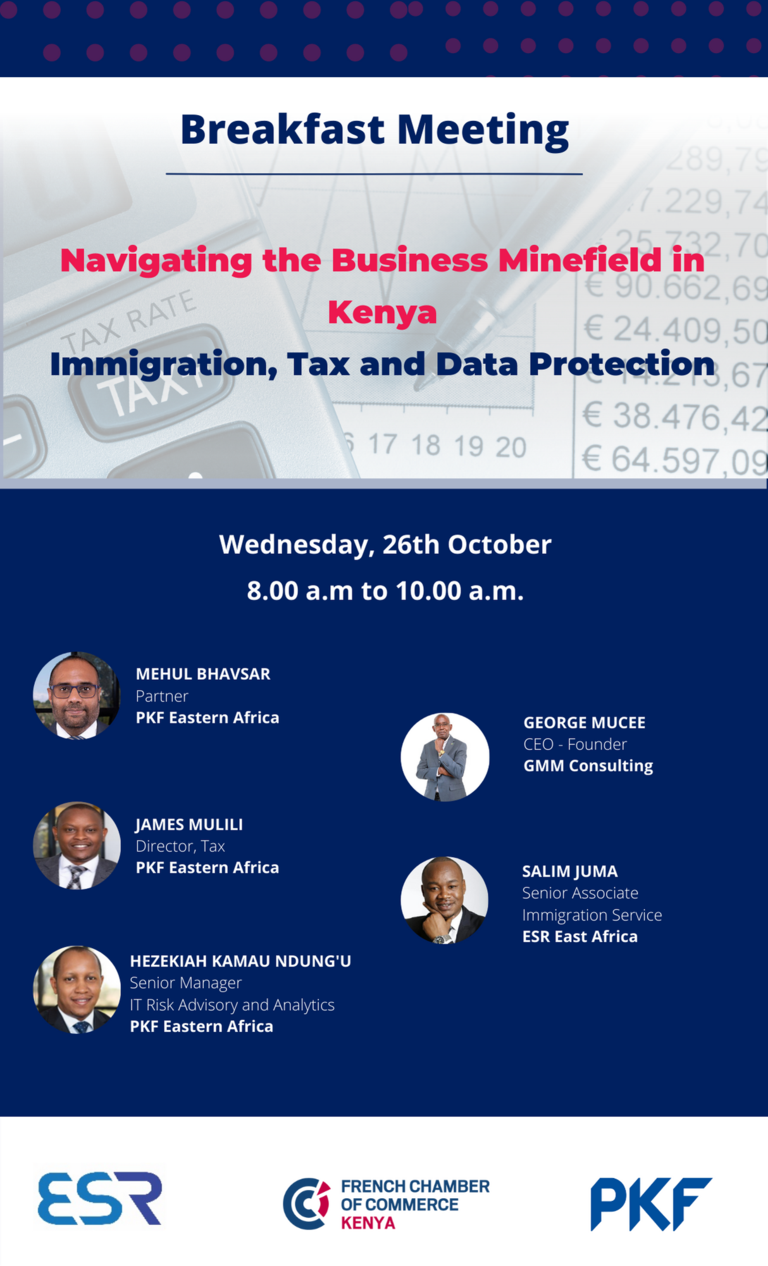 The French Chamber is pleased to invite you to a Breakfast Meetingin partnership with PKF Eastern Africa and ESR East Africa on:
Navigating the Business Minefield in Kenya: Immigration, Tax and Data Protection
Wednesday, 26th October 2022,
8.00 a.m. to 10.00 a.m.
Sankara Nairobi
The event is designed to provide businesses and investors with an overview into immigration legal regime and process, visitor/visa limits, duties of employer v employee, penalties, red flags and immigration strategy. The speakers will additionally outline key facts on tax considerations for investors, tax compliance requirements and the tax trends that will shape the business environment. The presentation will finally shed light on mandatory registration requirements with the Office of the Data Protection Commissioner (ODPC) and compliance with legal provisions on all processing activities.

Our speakers from PKF will be: Mehul Bhavsar, Partner; James Mulili, Tax Director and Hezekiel Kamau Ndung'u, Senior Manager (IT Risk Advisory and Analytics). Also presenting will be George Mucee, CEO at GMM Consulting and Salim Juma, Senior Associate - Immigration Service at ESR East Africa.