High level breakfast meeting with IBL.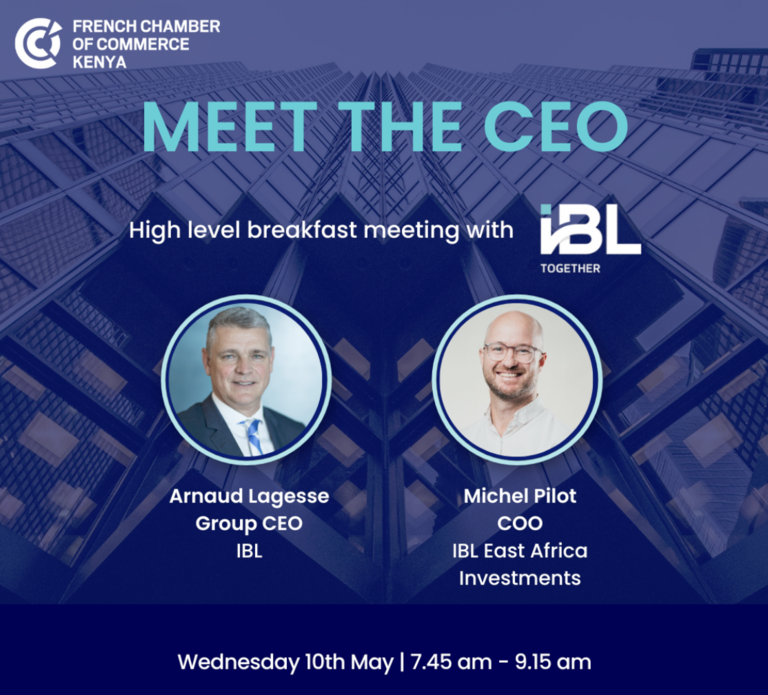 We are delighted to invite you to our next Meet the CEO breakfast meeting with Arnaud Lagesse, Group CEO at IBL and Michel Pilot, COO at IBL East Africa Investments.

Wednesday, 10th May
7.45 am to 9.15 am
Venue will be confirmed to you by email upon registration

IBL is a leading diversified Group based in Mauritius with world-class expertise, created 190 years ago. It is listed on the Stock Exchange of Mauritius. With their 24,400 team members, IBL works and invests in 9 industries over 287 companies in 18 countries worldwide. IBL has recently developed its presence in East Africa, through the creation of an East African Regional Office in Nairobi. They aim to be a strategic investor with a value proposition to further develop the business of investee companies, with a focus on six key sectors for regional expansion: retail & distribution, healthcare, renewable energy, financial services, industrial property, and logistics.

This event is a great opportunity to learn more about IBL's vision and strategy, as well as interact with their top management.

Breakfast will be served from 7.45 am until 8.15 am.
Presentations (followed by a Q&A) will start at 8.15 am until 9.15 am.
Member Only Event
Capacity is limited, register before Tuesday 9th May.