With Empactive Solutions.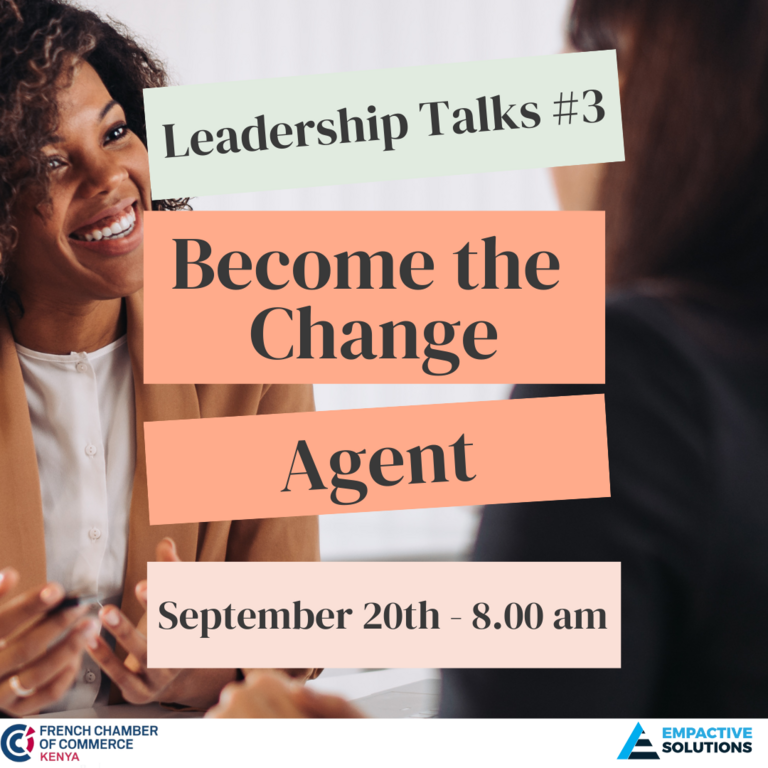 The Leadership Series is back!

Join us for the 3rd session of our Leadership Talks dedicated to transformational leadership, in partnership with Caroline Englund, Founder & Managing Director at Empactive Solutions & Board member of the French Chamber.
Transformational Leadership: Become the Change Agent!
Wednesday, 20th September
7.30 am to 10.00 am
During this interactive workshop, you will learn more about the ABC of Change Strategy, why and how Change is a constant in our professional lives and more importantly, how to put change in motion within your organization. Become the Change Agent!
Members only event - This invitation is strictly personal.
Empactive Solutions