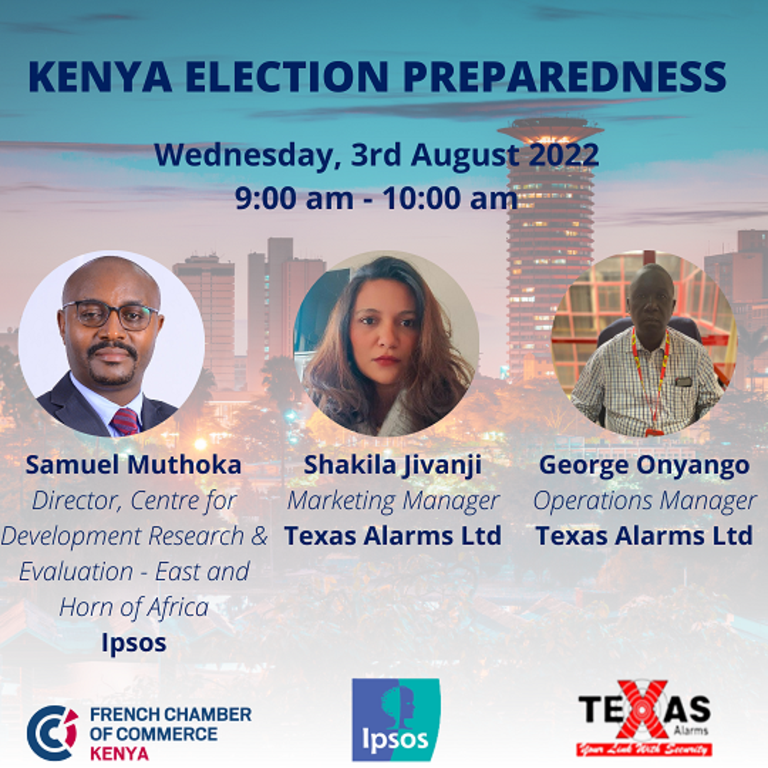 As the country prepares for the upcoming General Election on 9th August 2022, the French Chamber is happy to invite you to a webinar on:

Kenyan Election Preparedness with Ipsos and Texas Alarm
Wednesday 3rd August, 2022
9.00 am to 10.00 am

Election is an unpredictable process inspite of all precautions taken by the government and diplomatic forces. Join us as our speakers talk more about measures that organizations should implement during elections, as well as the security areas that residents should take note of.

During the webinar; Samuel Muthoka, Director, centre for Development Research & Evaluation East and Horn of Africa at Ipsos, Shakila Jivanji, Marketing Manager at Texas Alarms Ltd and George Onyango,Operations Manager at Texas Alarms Ltd will unpack what the elections mean to your business and the country at large.