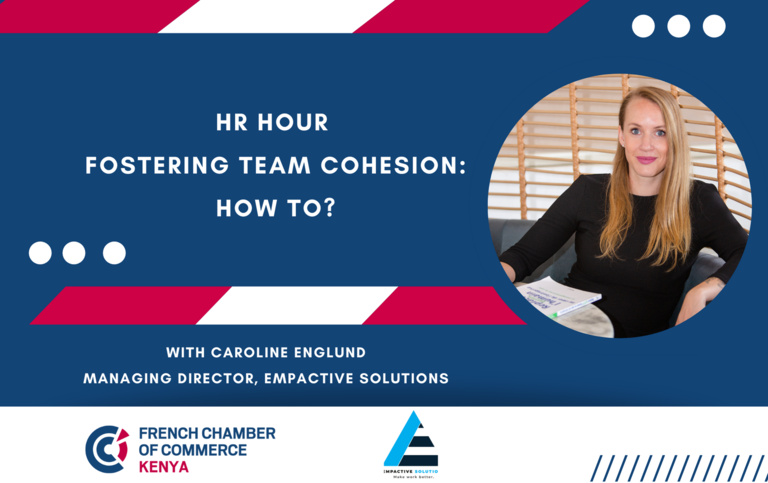 The French Chamber is happy to invite you to a
HR Hour with Caroline Englund, Managing Director at Empactive Solutions
Friday 18th March, 2022
8.00 am to 9.30 am

How to get your team advance towards a common direction? How to bridge the gap between individuals' needs and team needs? How to leverage personality tests and Emotional Intelligence? During this interactive session, Caroline Englund will share her expertise and experience to help you and your teamwork better together.
Caroline has 10 years of experience in business transformation & operational strategy, HR and change management. She is passionate about people and how they drive businesses. After working for fortune 500 companies and evolving in a global environment, she has decided to follow her passion and move to Nairobi to become the Managing Partner at Empactive Solutions.

Empactive Solutions isn't your usual HR & Business Management Company. We strive to make work better for everyone by helping businesses and key stakeholders unleash their full potential. We ensure financial prosperity by putting people first. Work is fun when you thrive in a people-centric environment!

Free for members / Ksh 1000 for non-members.

Limited capacity, register now!

Kind regards,
The French Chamber of Commerce team