Join us!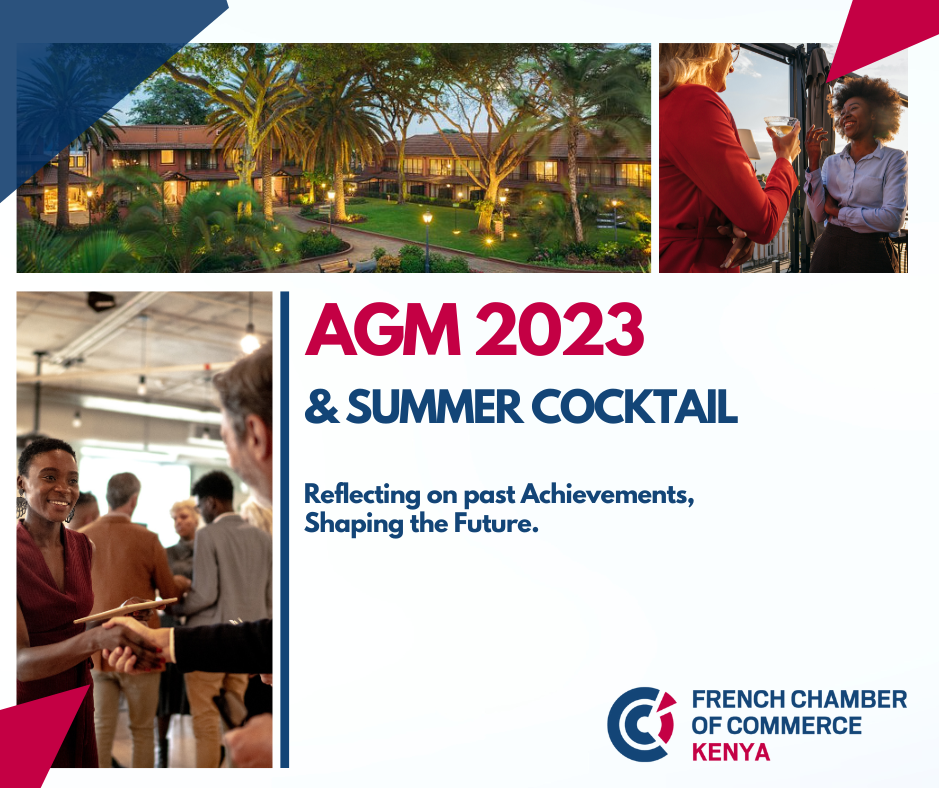 Event Alert! Register Now for the French Chamber's Annual General Meeting (AGM) and Summer Cocktail!
Join us on Tuesday, June 20th, for the French Chamber's Annual General Meeting, followed by a delightful summer cocktail. This event will be an excellent opportunity to reflect on the Chamber's achievements and successes over the past year.
During the AGM, we will showcase our accomplishments in 2022 and elect new board members for the term of 2023-2025. This event goes beyond a simple assembly; it provides a platform for you to learn more about our activities and services, as well as fostering strong networking opportunities throughout the event. Gain insights into the Chamber's activities, meet board members, connect with our team, and engage with your fellow members!
Here's why you should join us:
Network with fellow members: Connect, interact, and network at the AGM! Build meaningful relationships, exchange ideas, and explore potential collaborations.
Learn about the Chamber's activities: Get an inside look at how our membership contributions are fueling the Chamber's initiatives. Gain a deeper understanding of our activities and strategy.
Make your voice heard: Voice your thoughts, participate in critical decision-making processes, and vote for the Board that will drive the Chamber's strategic vision. Take part in shaping the Chamber's future—every vote counts!
Tuesday, June 20th
From 4:30 - to 6:30 PM onwards
The French Chamber Team is eagerly looking forward to seeing you on June 20th! Don't miss out on this important event.
Kindly register before Monday 19th to secure your spot.
Schedule
Tuesday 20 June 2023
04:30
AGM Agenda:
- Arrival & Registration at the event: 4:15 PM
- AGM meeting: 4:30 PM - 6:30 PM
- Summer Networking Cocktail from 6:30 PM onwards