Challenges and opportunities, feedback from experts and the business community.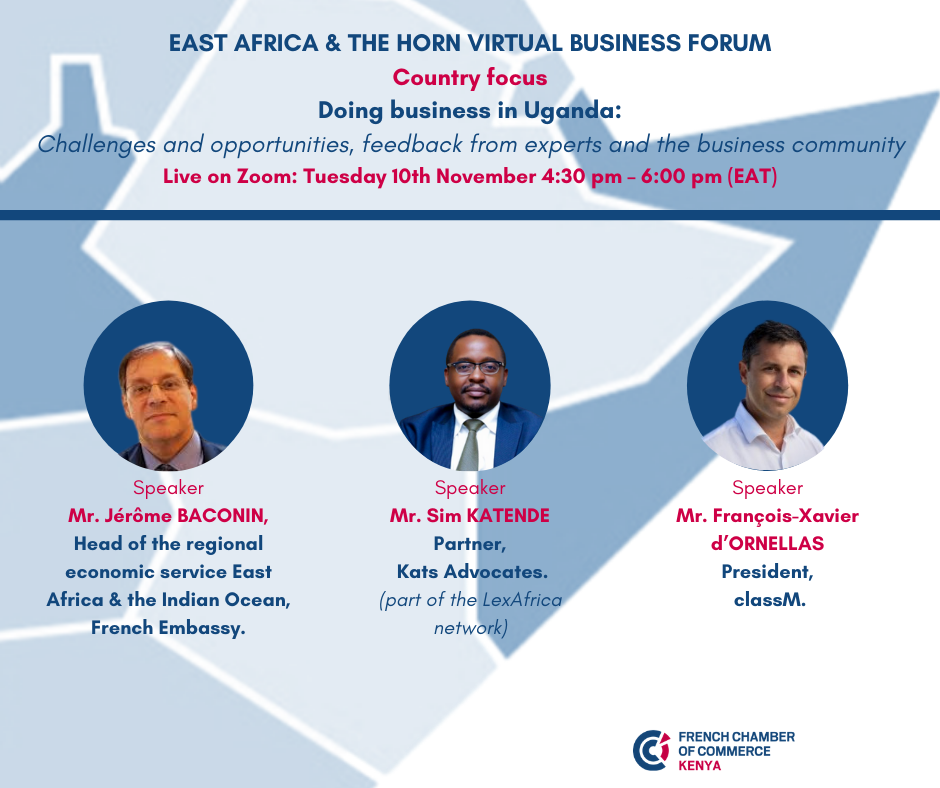 In the context of the East Africa & The Horn of Africa Business Forum, the French Chamber Kenya is pleased to invite you to a country focus webinar on Doing Business in Uganda.
During the event Mr. Jerome Baconin, Head of the regional economic service East Africa & the Indian Ocean, French Embassy; Mr. Sim KATENDE, Partner, Kats Advocates (part of the LexAfrica network) and Mr. François-Xavier d'ORNELLAS, President, classM will discuss challenges facing businesses in Uganda, the available opportunities in the country, and share feedback on doing business in the country.