Challenges and opportunities, feedback from experts and the business community.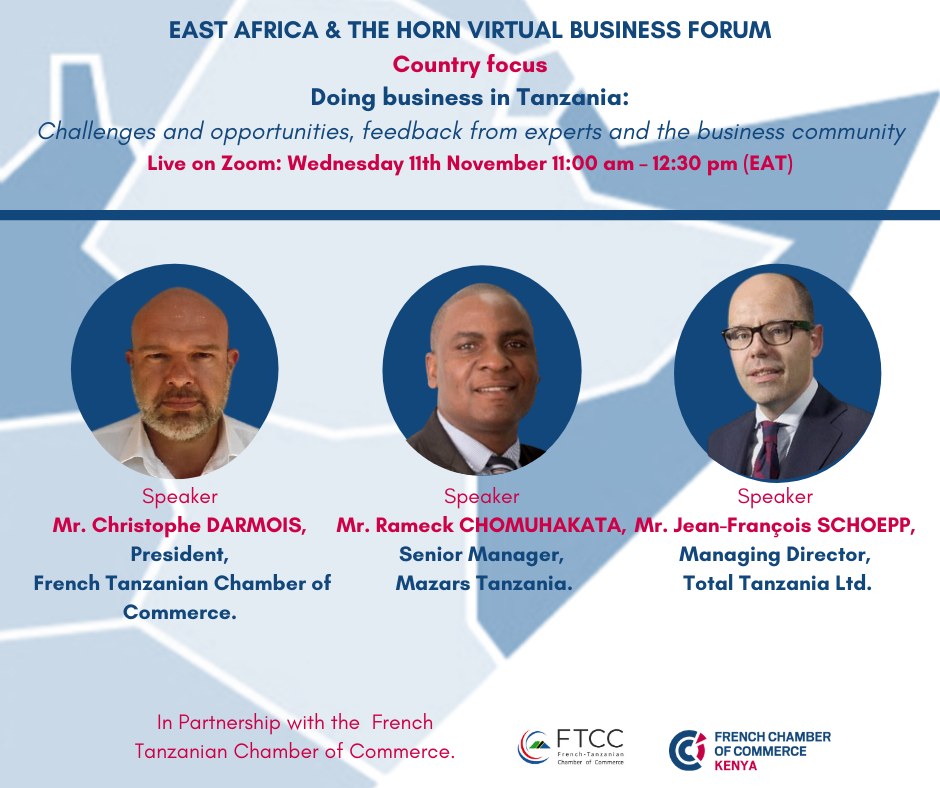 In the context of the East Africa & The Horn of Africa Business Forum, the French Chamber Kenya in partnership with the French Tanzanian Chamber of Commerce is pleased to invite you to a country focus webinar on Doing Business in Tanzania.
During the event Mr. Christophe DARMOIS, President, French Tanzanian Chamber of Commerce, Mr. Rameck CHOMUHAKATA, Senior Manager, Mazars Tanzania and Mr. Jean-François SCHOEPP, Managing Director, Total Tanzania Ltd will discuss challenges facing businesses in Tanzania, the available opportunities in the country, and share feedback on doing business in the country.