Challenges and opportunities, feedback from experts and the business community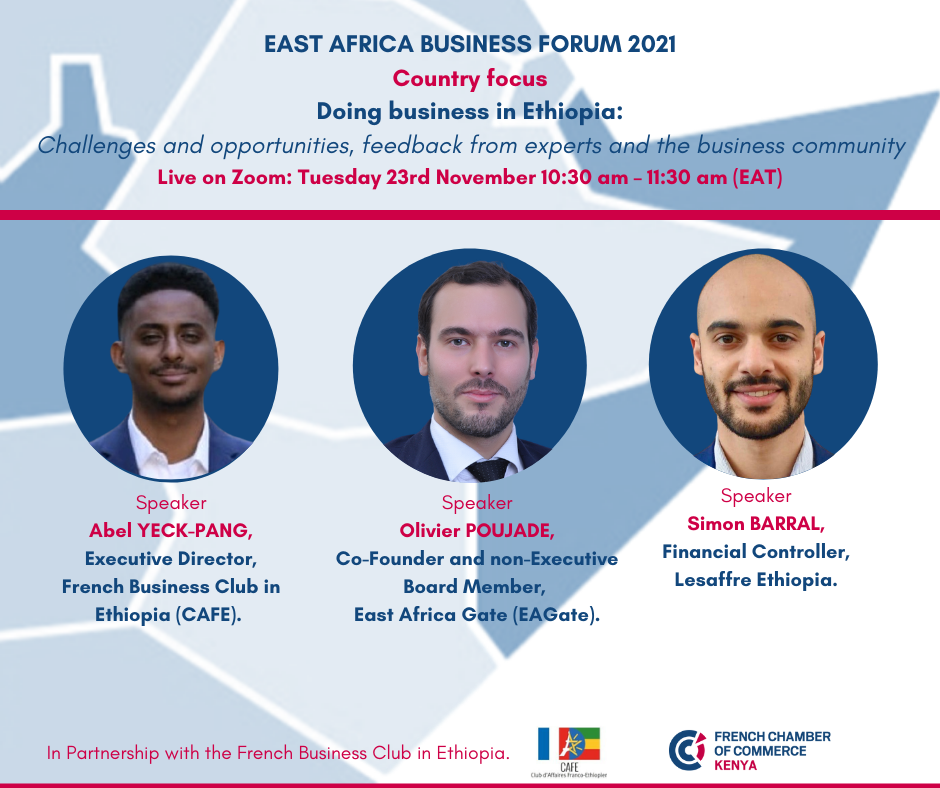 In the context of the East Africa Business Forum, the French Chamber Kenya is pleased to invite you to a country focus webinar on 'Doing Business in Ethiopia'.
The webinar will feature experts who will shed light on the business opportunities in Ethiopia as well as the challenges one may face when operating a business in the country. You will also hear from the Ethiopia business community who will share their experiences.
Speakers:
Abel YECK-PANG, Executive Director, French Business Club in Ethiopia (CAFE).

Olivier POUJADE, Co-Founder and non-Executive Board Member, East Africa Gate (EAGate).

Simon BARRAL, Financial Controller, Lesaffre Ethiopia.