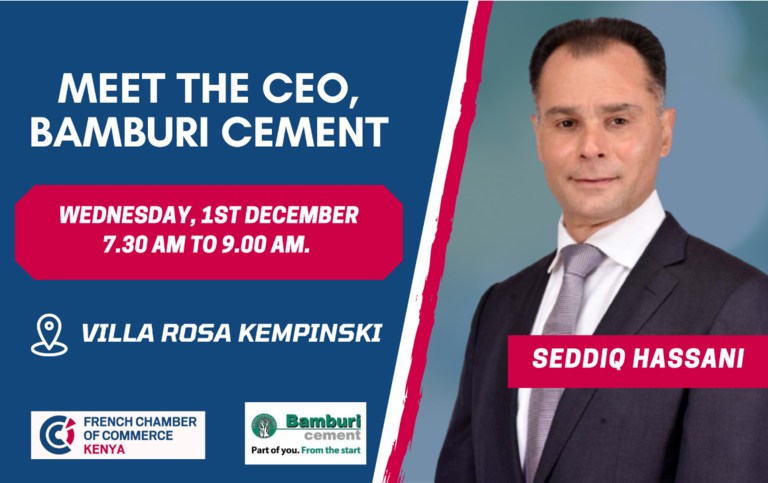 The French Chamber is pleased to invite you to a special Breakfast Meeting with the Group Managing Director of Bamburi Cement, Seddiq Hassani.

Wednesday, 1st December 2021,
7.30 a.m. to 9.00 a.m.
Villa Rosa Kempinski, Chiromo Rd, Nairobi


Bamburi Cement is Eastern Africa's leading cement company with a long and sound history of providing quality innovative construction solutions while being sustainable in its operations.

Bamburi Cement is also part of Holcim Group. Holcim is the global leader in sustainable and innovative building materials and solutions.