Event report
The 2021/2022 Kenya's Post Budget Analysis.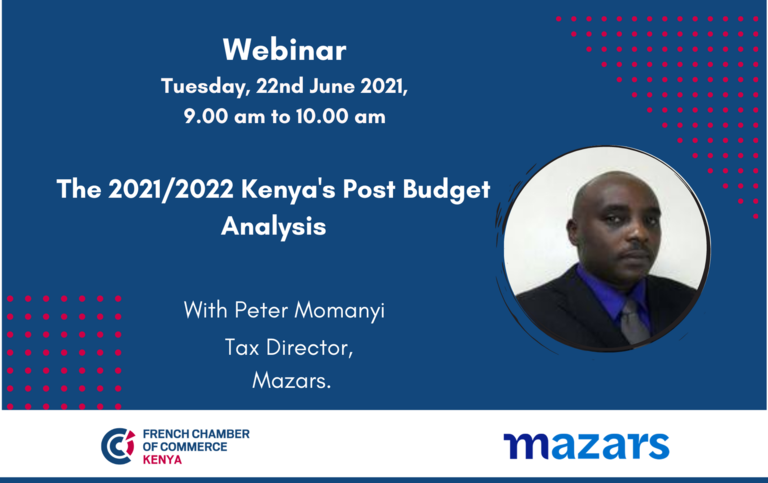 During this event we learnt more on the implications of the proposed budget to businesses in Kenya. The webinar was led by Peter Momanyi, Tax Director, Mazars.

Mazars is a leading international audit, tax and advisory firm. They provide a full range of assurance, taxation and advisory services in the areas of information technology, business development, corporate strategy and human resources. Their services include specialised assignments for government, parastatals, private sector and donor agencies.
Access the presentation (only for members)
Access the video recording (only for members)